Open Learning Programme
The Boosting Resilience Open Learning Programme is a unique blend of events bringing together arts based learning and methodologies with cutting edge business thinking. This programme is designed for those seeking to develop important skills and build their personal and organisational resilience in order to negotiate these uncertain, complex, and ambiguous times.
Collaborate with course leaders and your peers to develop key personal insights, explore new ideas and consolidate your thinking through engaging in a hands-on learning experience.
If you are a curious and creative arts leader, sector specialist, boundary breaking creative entrepreneur, or working in an industry experiencing unprecedented levels of uncertainty and change, then register your interest for this programme.
Reflective Journaling for Leadership – Getting Started Workshop
One of the major areas in leadership that is insufficiently covered in most management education is how to carve out time and space for reflection, and then how to utilise that capacity to generate new ideas and insights.
This high-engagement leadership workshop is geared to get participants started on the day itself, and to leave with an intensive set of activities to be carried out over two weeks. Email support will be provided during this two week period.
Taken together, the workshop and immediate follow up provide a proven approach, sufficient to permit participants then to keep journaling without further support.
The workshop was led by Professor Clive Holtham, Director of the Learning Laboratory at Cass Business School. He initiated the use of intensive reflective leadership practice through the MBA programme in 2005 and it is now applied at undergraduate, masters and executive education levels.
His work has resulted in numerous academic papers and conference presentations globally. He is working particularly on two EU projects involving innovative reflective practices – Beyond Text, and Triangle. He is responsible for the reflective module in the 2017-2019 Arts Council funded project "Boosting Resilience". He is co-founder of City, University of London's cross-disciplinary research Centre for Creativity in Professional Practice (C2P2) and its cutting-edge Masters in Innovation, Creativity and Leadership (MICL).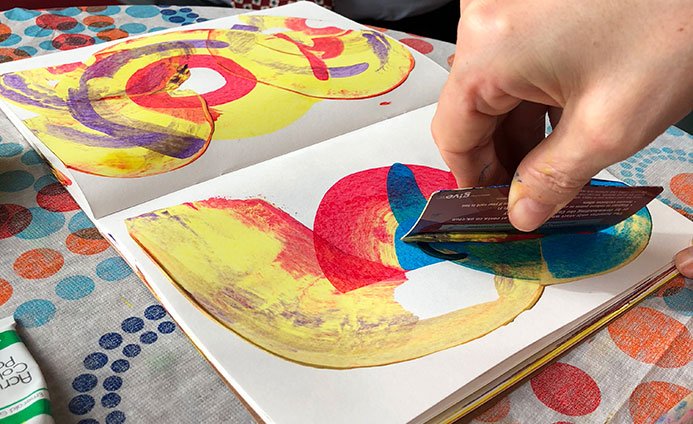 Boosting Your Assets: the Pros and Cons of developing new ideas
This workshop was an exploration of the pros and cons of developing ideas for new customers and audiences, or whether you should expand or change your offers to them. During this half-day session attendees made strategic decisions to:
Identify areas for innovation to make most of existing assets
Reviewed existing activity to ensure a good strategic fit and focus
Thought about distinctiveness of their offer and messaging
Designed strategic experiments to test how to move towards a more resilient organisation.
The day was led by Claire Pattison, Manchester Metropolitan University Boosting Resilience delivery led, and the fantastic Isla Wilson, founder of Ruby Star Associates.
This event has now taken place. https://www.eventbrite.com/e/boosting-your-assets-the-pros-and-cons-of-developing-new-ideas-tickets-46977130863